Vancouver to Kailua-Kona (The Big Island), Hawaii - $313 CAD roundtrip [nonstop flights]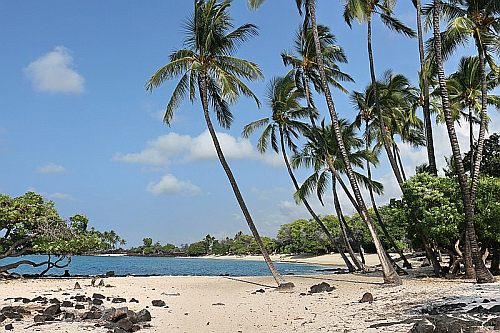 WestJet has dropped the price of their late November and first half of December flights from Vancouver to Kailua-Kona, Hawaii down to $313 CAD roundtrip including taxes.
The flights are nonstop both ways.
Flights to Kona are usually more expensive than flights to Honolulu or Maui, which quite regularly bottom out in the $400s roundtrip from Vancouver these days.
(Vancouver to Maui has dropped to $338 CAD roundtrip between May and December).


Availability for travel
late November, first half of December 2022


How to find and book this deal
1. Go to Skyscanner or FlightHub or Kayak
- Try one of the following date combinations:
Nov 21, 23 to Nov 28, Dec 1, 5, 6
Nov 24 to Dec 1, 5, 6, 13, 14, 15
Nov 27 to Dec 5, 6, 13, 14, 15
Nov 29, 30 to Dec 6, 13, 14, 15
Dec 5, 6 to Dec 13, 14, 15
Dec 7 to Dec 13, 14, 15


screenshot from Skyscanner





-sailor(Ocean & Mountain) 2022-4-26