Vancouver (or Victoria) to London, UK - $522 CAD roundtrip after taxes [nonstop flights]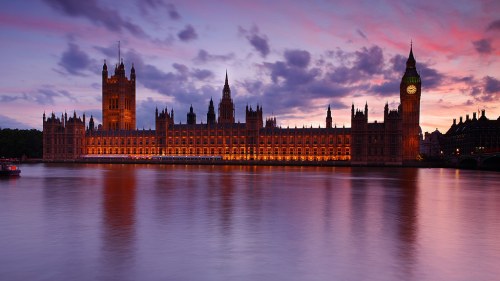 WestJet is showing a few flights in May from Vancouver to London, UK for $522 CAD roundtrip including taxes.
The flights are nonstop both ways.
You can also find similar prices from Victoria (YYJ) or Abbotsford (YXX) with 1 stop each way.
Back in March, the United Kingdom dropped *all* remaining travel restrictions, including even the Passenger Locator Form. (Entry and arrival testing was dropped in February).
UPDATE: September and October 2022 dates have become available.


Availability for travel
May, September, October 2022


How to find and book this deal
1. Go to Kayak or Skyscanner or FlightHub
Try one of the following date combinations:
May 10 to May 14, 15, 17
May 22 to Jun 4
May 27 to Jun 4, 15, 16
Sep 12, 13 to Sep 19, 20
Sep 18, 19 to Sep 25, 26, 27
Sep 20, 21 to Sep 26, 27, 28, 29
Sep 25, 26, 27 to Oct 3, 4, 5, 15
Sep 28, 29, 30 to Oct 3, 4, 5, 6, 8
Oct 1 to Oct 5, 6, 8, 9, 22
Oct 8, 9 to Oct 13, 15, 17, 18, 19, 20 -- over Thanksgiving
Oct 10, 11 to Oct 15, 17, 18, 24, 25, 26
Oct 22 to Oct 24, 25, 26, 27, 29


-- previously available dates --
May 1 to May 4, 6, 7, 8, 9, 10, 11, 13, 14, 15, 17, 18
May 3 to May 8, 9, 10, 11, 13, 14, 15, 20
May 6 to May 10, 11, 13, 14, 15, 20
May 7 to May 11, 13, 14 -- $522 to $561 roundtrip
May 8, 9 to May 13, 14, 15, 17, 18, 20
May 10 to May 14, 15, 17, 18, 20
May 12 to May 17, 20
May 13 to May 18
May 13 to May 24, 25 -- $564 roundtrip
May 15 to May 20


screenshot from Kayak





-sailor(Ocean & Mountain) 2022-5-4