Vancouver to Calgary, Winnipeg, Toronto - $83 to $114 roundtrip | July and August travel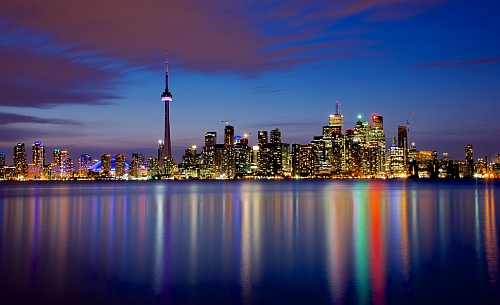 Lynx Air has dropped the price of their flights from Vancouver to places in Canada down to between $83 and $114 CAD roundtrip including taxes, for July and August travel.
This is the base fare only. Add about $100 roundtrip for a piece of carry-on or checked luggage.
Vice-versa flights are also available for a similar roundtrip price.


Availability for travel
June, July, August 2023


How to find and book this deal
1. Go to the Lynx Air website
2. In the promo code box, enter: BLACKFRIDAY
3. Before you click 'Search', you may want to put a checkmark beside the 'Best Fare Calendar' box.
4. Search for flights from Vancouver to one of the cities below, using dates in June, July, or August...
Calgary, AB ($83 roundtrip)
Edmonton, AB ($83 roundtrip)
Hamilton, ON ($88 roundtrip)
Winnipeg, MB ($92 roundtrip)
Toronto, ON ($114 roundtrip)


You can also find flights from Victoria to...
Calgary ($82 roundtrip)


screenshot from the Lynx Air website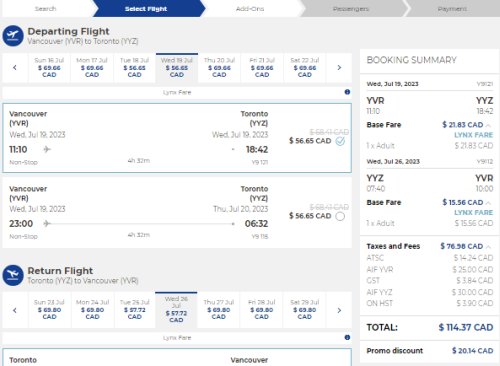 -sailor(Ocean & Mountain) 2022-11-23