(Original: The Huffington Post Canada | By Michael Bolen)
Visitors from America, we're looking at you now. And we're not amused. OK, we are, but we're also mad.
Because these are some seriously stupid questions.
We asked readers to tell us the most ridiculous things they've been asked by tourists visiting Canada. This is what they told us.
"I have a friend in Toronto, do you know Dave Smith? P.S. I live in Vancouver."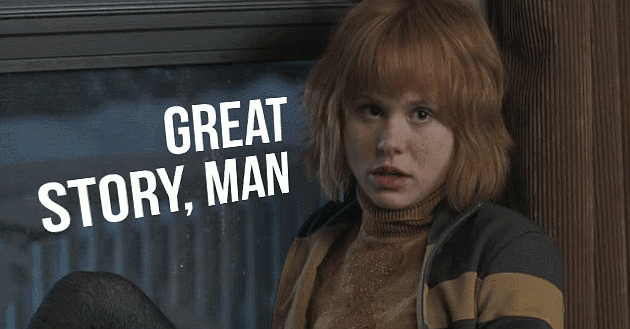 - Joe Foley


"Can I buy a toonie from you for $10 American? Yes. Yes you can."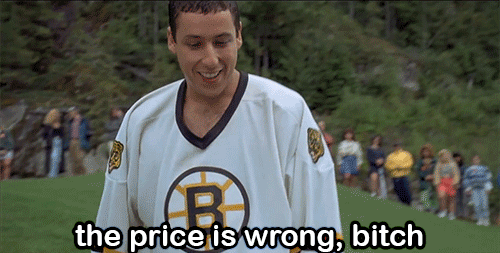 - Dawn Brown


"When I recommended the War Museum, an American tourist said, 'Canada was in a war?'"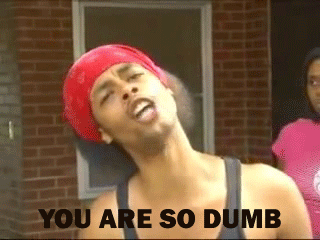 - Carol Bode


"I've actually seen American tourists coming across the border in the summer with skis on the roof of their cars.
Apparently there's some magical line where winter never ends up here."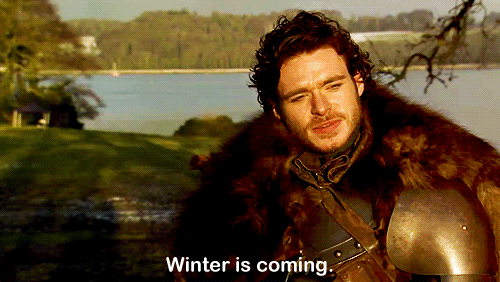 - Mark Morissette


"Why, when I insert my American bank card in an ATM machine, does it give me Canadian money?"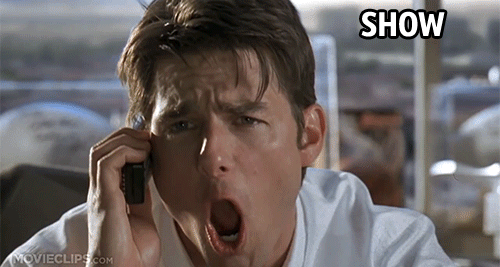 - Susan Miller


"Do you have the 4th of July up here?"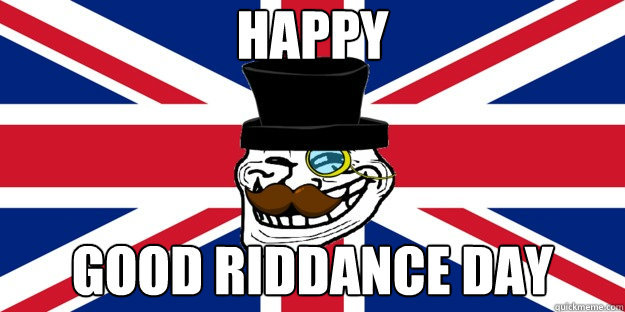 - Jennifer Brewer


"What time do they turn on the Northern Lights (asked when I worked in Toronto in the tourism sector)."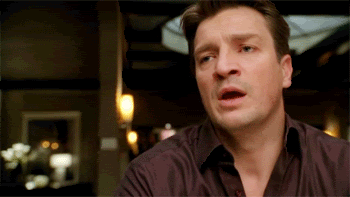 - Janath Corso Vesna


"When waitering in Vancouver many times I was asked if the menu was in American dollars.
As well, when signing the credit card slip for payment I was asked:
'Will the tip be in US or Canadian dollars?'
Replied 'It's a Canadian pen.'"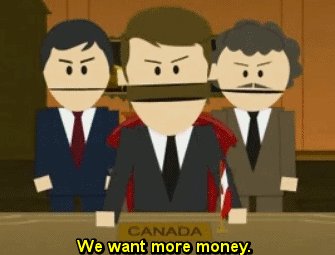 - Mad Skillz


"Where can I buy some totem pole seeds?"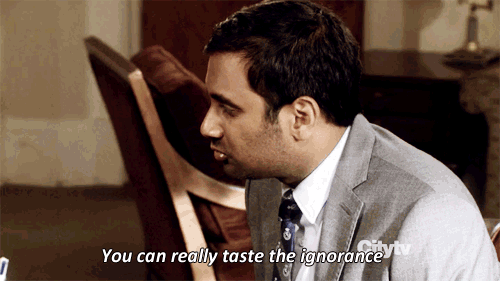 - Adam Greene


"Where are the igloos?"




- Mindy Amirault-Schrader


"While working in Niagara Falls: 'Where can I exchange Canadian dollars into Niagara Falls currency?'"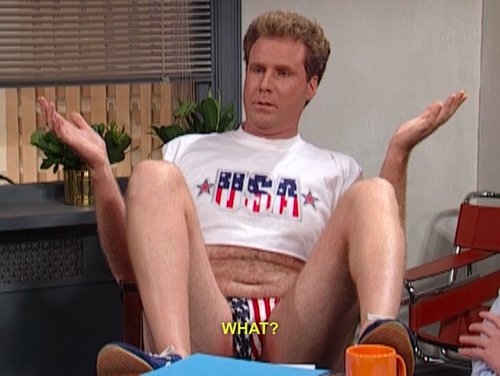 - Sabrina Rashid


"At Niagara Falls: 'When do they shut the water off? We don't want to miss seeing them.'"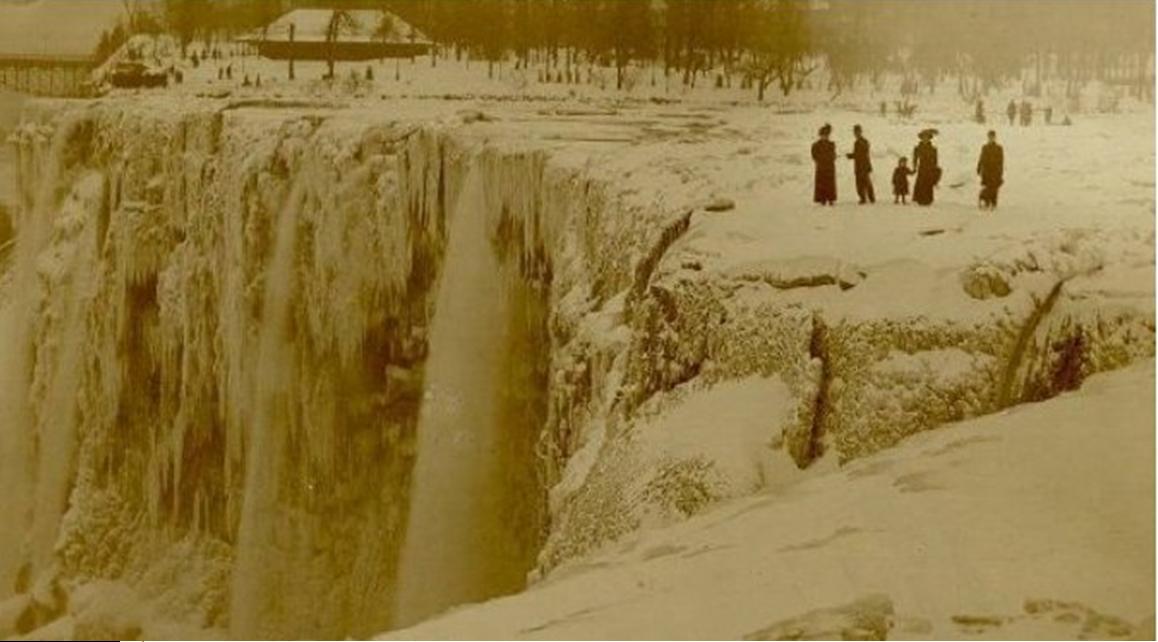 - Juliette Dekkers-Ross


"'How did they get Lake Louise to turn blue?'
My friend told the stupid Americans they drained it every week and refilled it with blue dyed water"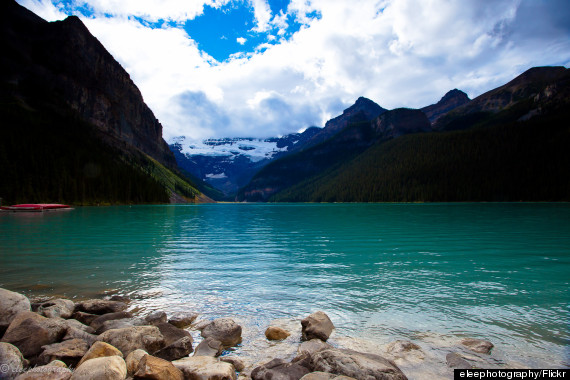 (Photo: ELEEPHOTOGRAPHY/FLICKR)
- Billy Royle


"You're Canadian? How come you aren't speaking French?"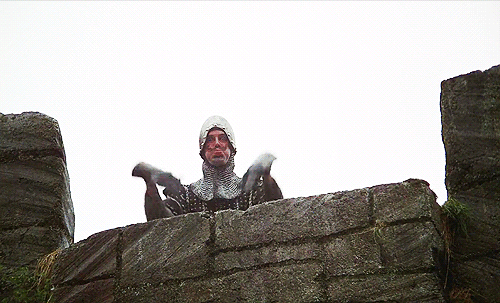 - Donna Martin


"Do you speak Canadian here?"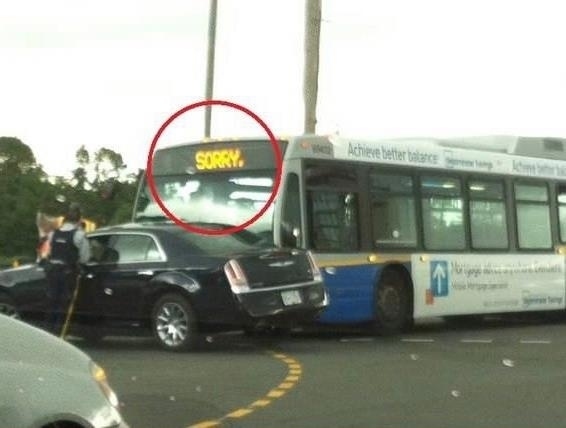 - Claudia Vargas Thompson


"In Hamilton and they wanted to know if they could squeeze in a day trip to check out Toronto and Vancouver!"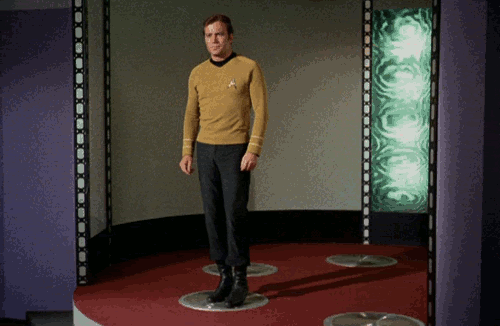 - Jay Higgins


"Tourist: 'We're going to Nova Scotia for lunch.'
Me: (Looks at watch that reads 11:45 am) 'Oh when are you planning to leave?'
Tourist: 'So how do we get there from here?'
Me: 'Simple, take the 401 until it merges with the Trans Canada highway and then follow that right the way though.'
Tourist: 'Great, how long do you think it will take?'
Me: 'Depends on traffic but, if you're lucky, about a week.'
Tourists: (Blank look on faces as they drive off)."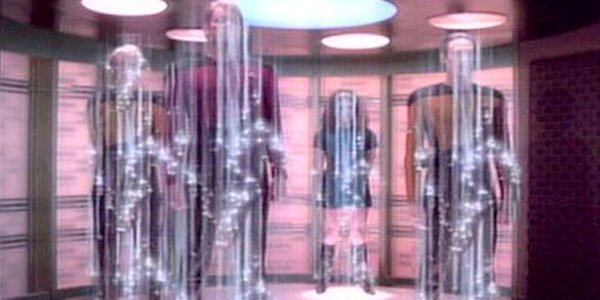 - Nyx Cole


"I was in Vancouver and a tourist stopped me and asked me if they could walk to Niagara Falls from Vancouver.
Yeah we are only the second largest country on earth (next to Russia). Seriously?"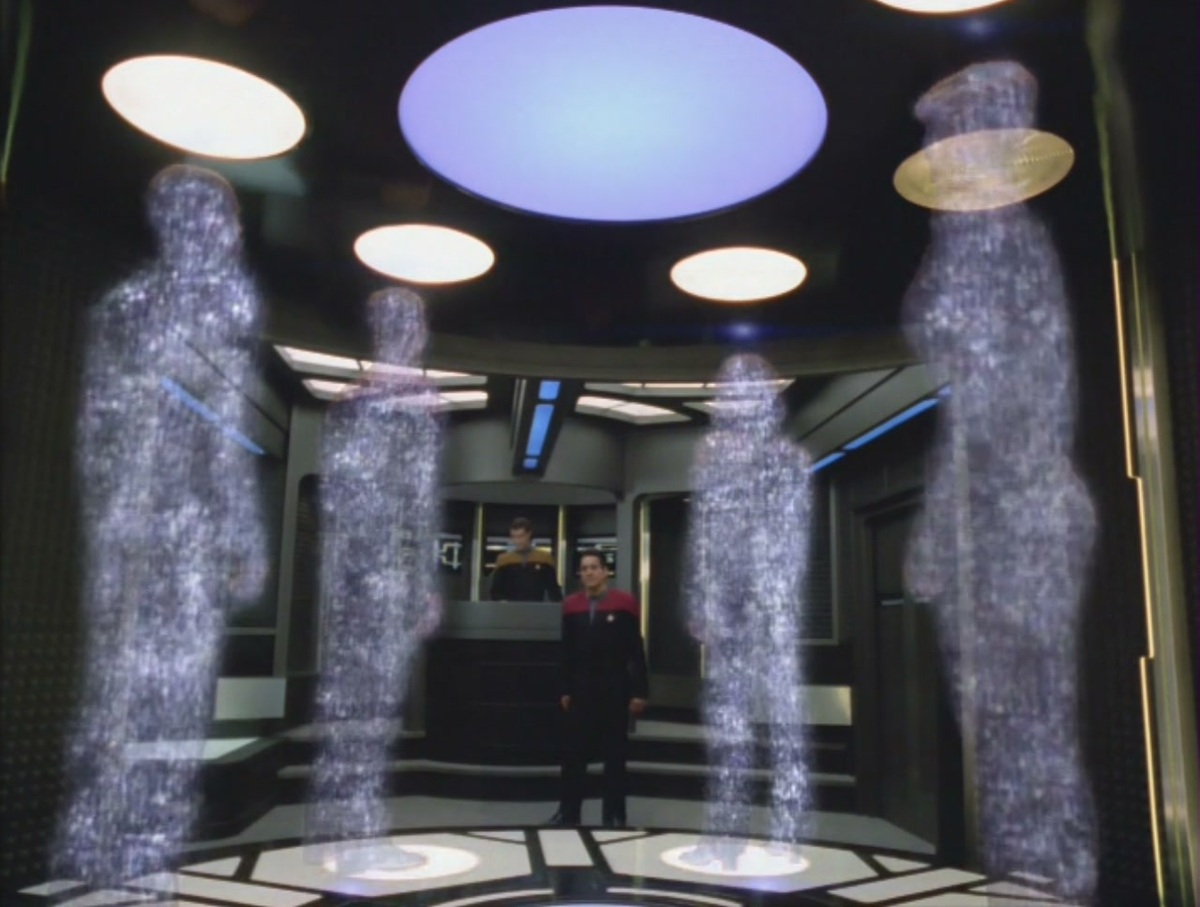 - Steven Cedrone


"Where can I go to see the Queen?"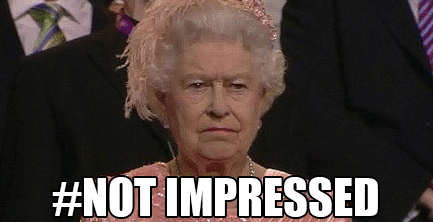 - Anthony Aleksic


"Do I need a metric compass when I go hiking?"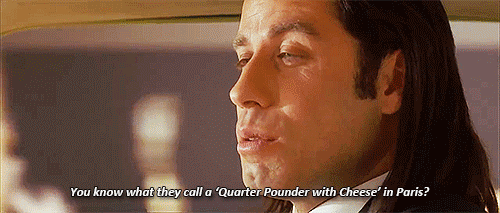 - Jef-something Brian Thomas Ormston


"If the sign says it's 100 km, how far is it really?"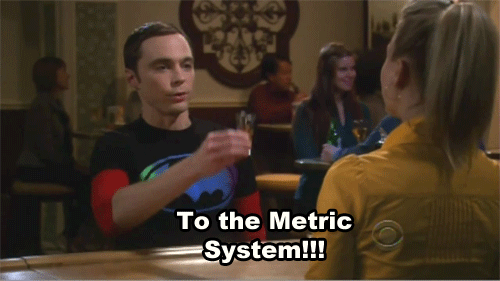 - Kathy Horning


"Many years ago when I was working for Parks Canada at the War of 1812 Blockhouse in St. Andrews by-the-Sea in New Brunswick I was asked by an American Tourist what was the name of the flag we had flying on our flagpost.
I replied that it was the Union Jack, the British flag.
At this point she excitedly turned to her husband and said 'Oh my God, we aren't in New Brunswick, we are in British Columbia!'"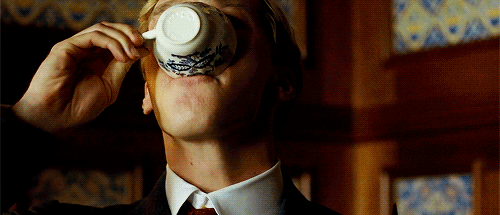 - Erin McKenna


"In Banff National Park 'Where IS THE PARK!!!!???'"





- Yvette Hockenhull


"'So, how do you guys keep your teeth? I've heard the cold snaps them off.'
Seriously. I was asked this!"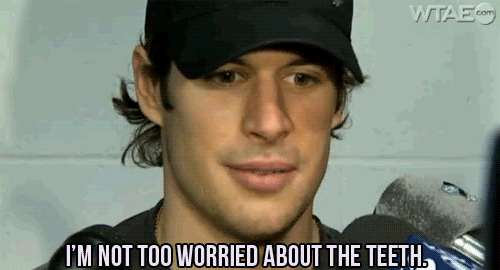 - Wendy Noble


"In Nova Scotia: 'Where do you all live in winter?'"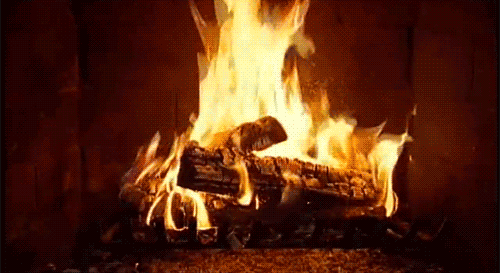 - SherylnShawn Dauphney


"I was once asked 'If the snow melts, do you have to get around by canoe?'"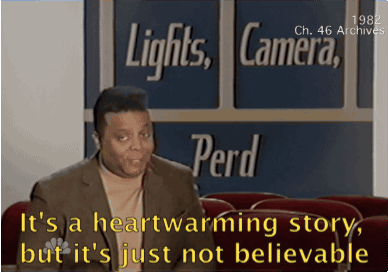 - Joelle Fairley-Woodman


"Texas is bigger than Canada, right?"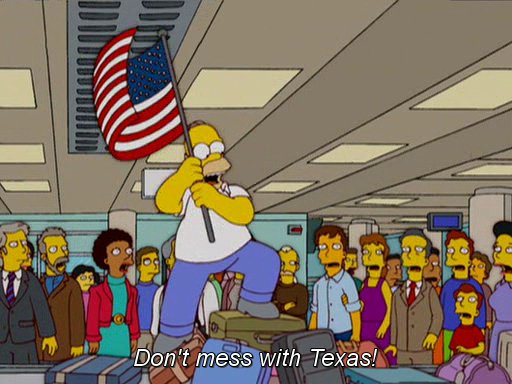 - Kat Dors


"What river for the smoked salmon run?"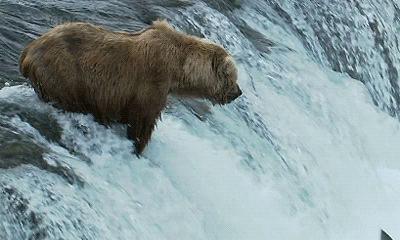 - Chris X Cross


"From an American: 'Do they show the Super Bowl in Canada?'"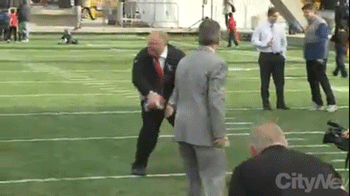 - Colleen MacDonald


"A U.S. citizen asked if they could see an example of our money 'tokens'? When I told them we call them coins, just like in the U.S., they swore up and down that we called them tokens."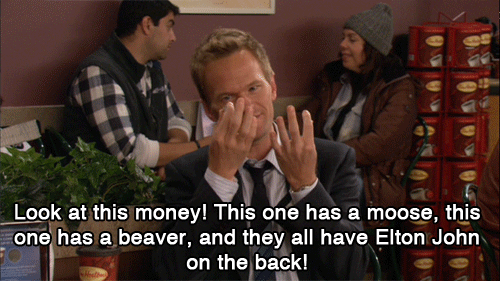 - Anne Martin


"How come you don't you say 'eh after every sentence?"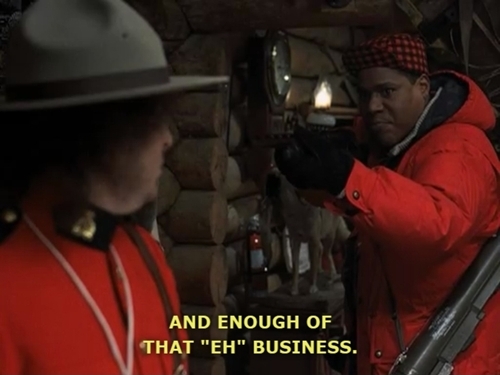 - Danny Bellamore


"'Do y'all have pizza in Canada? (Tourist from Virginia Beach)."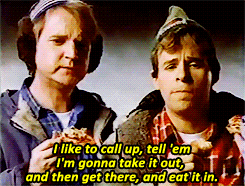 - Gena Klaarwater


"I was a tour guide at 18. One older American gentleman got quite irate at me, 'Why did you people attack us in the war of 1812?' he grouched. Nice."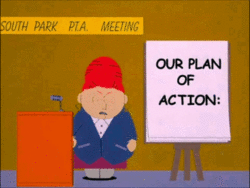 - Leigh Redstone